Bronco Super Celebration (EAST)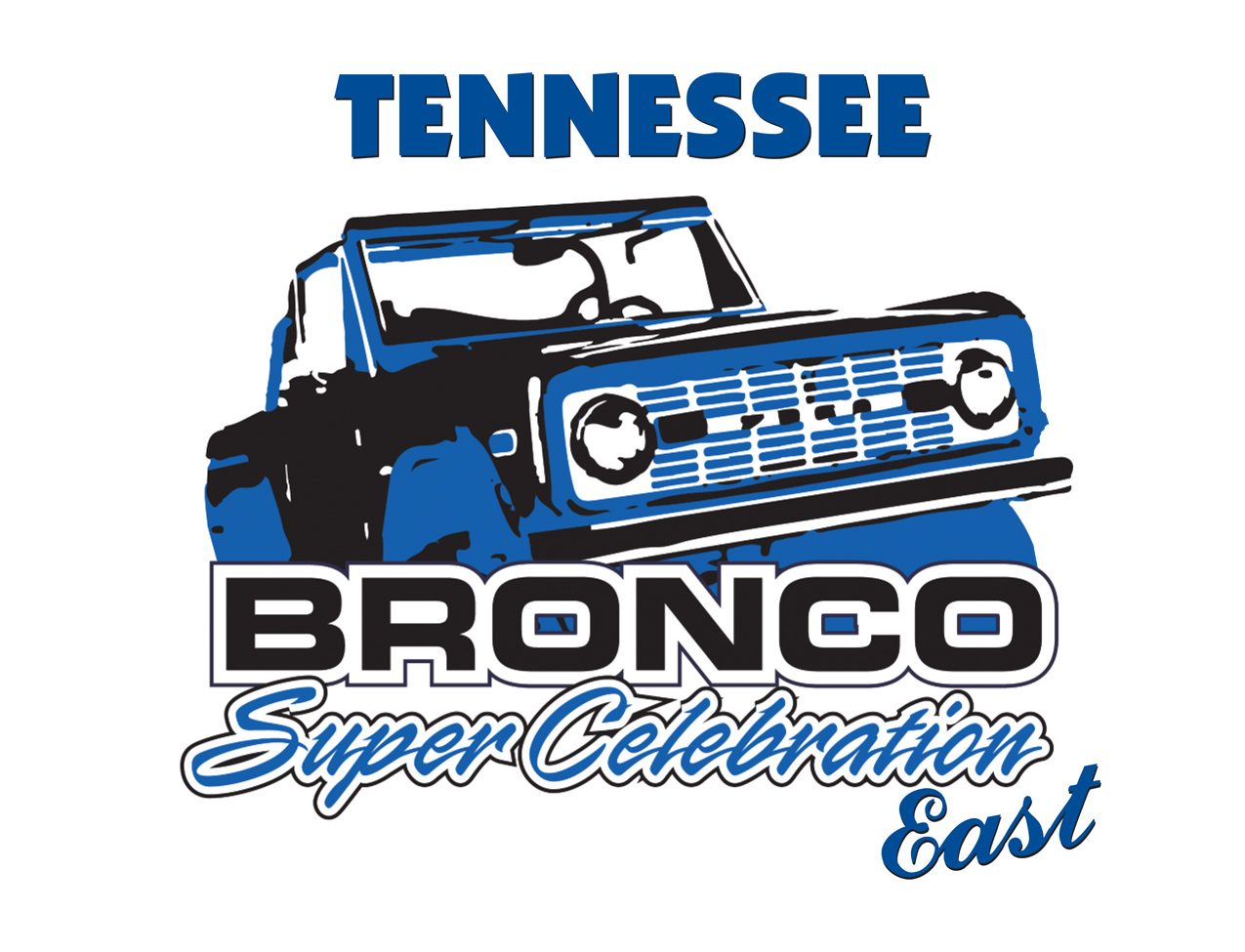 Welcome to the 2020 Bronco Super Celebration!
October 7-10, 2020
Sponsored by FORD MOTOR COMPANY & Bronco Club of America
Bronco SuperCelebration East Rescheduled for Fall October 7-10, 2020.
It looks like as Bronco Drivers we are optimists and got too excited to celebrate fun with our Broncos when we rescheduled the SuperCelebration East event for May. State and Local officials and area businesses have asked us to push back our event to let the Covid-19 pandemic further run it's course.
With the utmost concern for the health of our fellow Bronco enthusiasts, local vendors, and with most of the Smoky Mountains attractions still on hold….it was best to reschedule the East Coast Bronco Super Celebration to Fall. So we have set the dates to celebrate this year to October 7-10, 2020. Fall in the Smokies provides for some of the most beautiful scenery on earth. The weather is the same as in April with highs at 70 and lows at 50.
With this being such a moving target – we have done the best to reschedule the event to secure the safety of all parties attending, maintain a great smoky Mountain vacation experience, patronize the small friendly Tennessee town, and provide everyone that is Bronco crazy a fun safe family outing.
We understand the inconvenience rescheduling can crete and realize everyones plans are different and these dates may not work for all. Thank you for all your patience and support as we look forward to the launch of the 2021 Bronco and a regenerated long future of our Ford Bronco festivities!
Our West Coast Bronco Super Celebration is scheduled for Buena Vista -Colorado Sept 9-12 -2020 – Information is now posted at www.BroncoDriver.com
Tom & Donna
2021 DATES FOR THE BRONCO SUPER CELEBRATION is April 21-24, 2021
2020 BRONCO SUPER CELEBRATION EVENT SCHEDULE OCT 7-10 -2020
Sponsored By Ford Motor Company & Bronco Club of America
Detailed schedule will be released in Summer
(Subject to modification based on road closures or other)
Tuesday Oct 6 – PRE -REGISTRATION / Early Vendors
10 A.M. – Show Field opens for those Broncos Pre-Registered – Early Vendor Set Up
5 P.M. Show Fields Closes
Wednesday Oct 7 – EARLY BIRD BRONCOS
9 A.M. – Show Field Opens – Registration and Event tent opens
TBD
8 P.M. Show Field Closes
Thursday Oct 8 – FUN AND SUN WITH THE BRONCOS
9 A.M. Show Field Opens
TBD
9 P.M. Show field Closes
Friday Oct 9 – DRIVE AND SHINE WITH THE BRONCOS
8 AM Show Field Opens
TBD
11 P.M. Show Field Closes
Saturday Oct 10 BRONCO CRUISE -IN
8 AM Show Field opens
TBD
2:15 Awards Begin- Sponsored By Bronco Club of America
2:30 Product Raffle
TBD
8:30 Bon Voyage – Bon Fire