Bronco Super Celebration (WEST)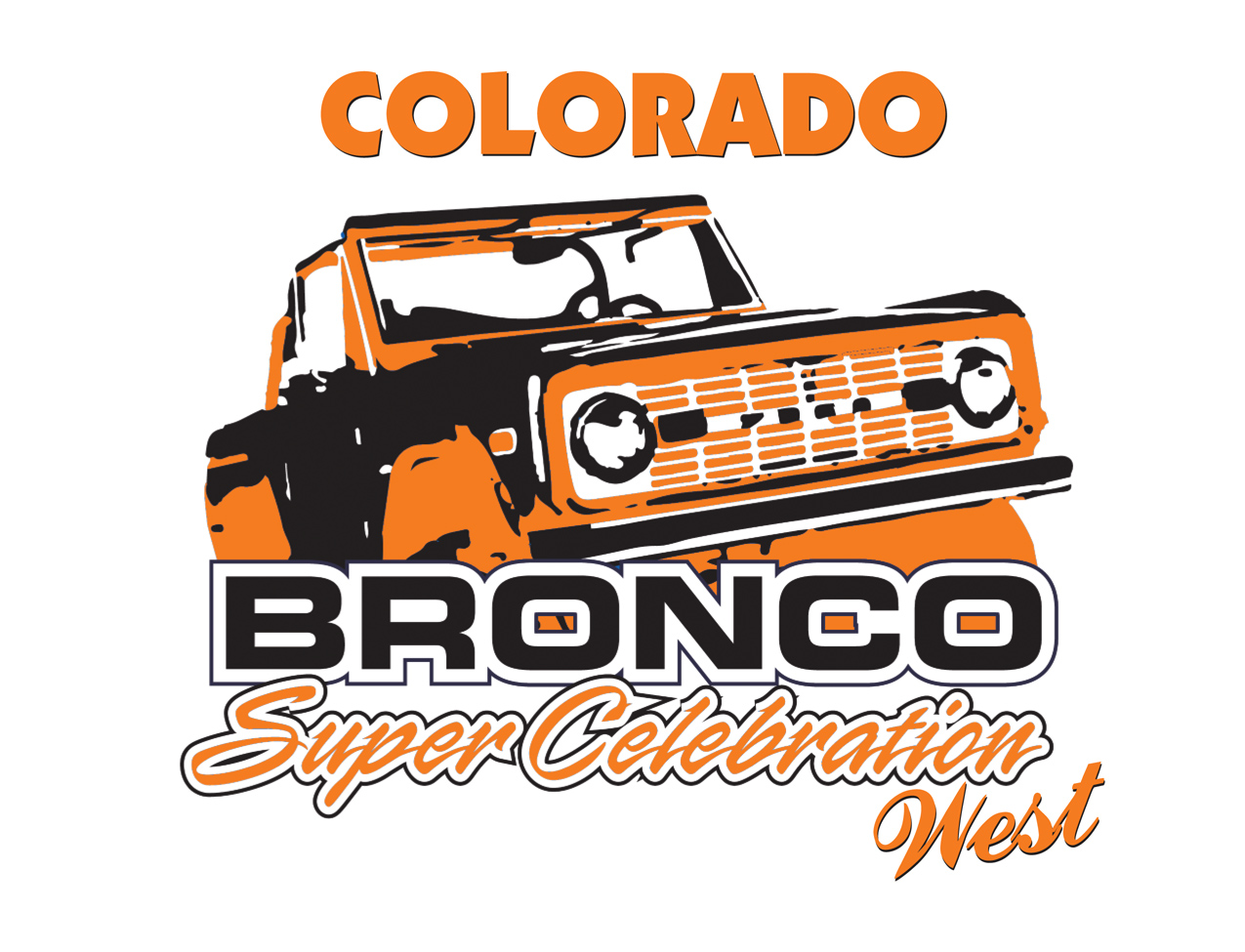 BRONCO SUPER CELEBRATION (WEST)
Sept 9-13, 2020 COLORADO
The event is schedule for Buena Vista, Colorado on Sept 9-12, 2020 Organized drives, Bronco Show N Shine. Parts Vendors and other good family Bronco Fun!
BRONCO DRIVER MAGAZINE PRESENTS: 2020 BRONCO SUPER CELEBRATION WEST EVENT SCHEDULE
Sponsored By Ford Motor Company Detailed Event schedule will be posted July 15 (Subject to modification based on road closures or other)
Thank you for coming to Buena Vista – Colorado. The Great Rocky Mountains have plenty of activities to offer the whole family. Bronco Driver Magazine staff has organized events over several days to showcase the area and have fun with our great Broncos. We expect a big crowd and are needing your help keeping the Super Celebration party going.
FIELD LAYOUT – Look for a more detailed map coming closer to event dates.
LAST MINUTE UPDATES: Please review the scheduled drives upon arrival for some drives and times might have been adjusted.
PARKING IN THE SHOW FIELD – When parking your Bronco in the show field – please stay in marked rows. You will have plenty of space for a Bronco – 10-12 foot tent behind your Bronco and space to drive out forward.
TENTS – You will have space to set up a tent behind your Bronco. Please do not set up your tent next to your Bronco as we will need all the space for Broncos! Be sure your tent is fastened down good. Please secure it or remove the canopy at night.
DO NOT REMOVE OTHER PEOPLES TENTS OR FLAGS.
PART SALES ON SHOW FIELD -Your welcome to sell products from your Bronco within your space. Use space for products behind your Bronco. Please do not set up parts, tables beside your Bronco or spread out in the show field. If you need more space you will need to move to swap meet area.
TRAILERS – Absolutely NO trailers on the Bronco show field. Use the designated trailer parking lot located near the show field.
DRONES– Drones are welcome – fly with caution. Please post all photo footage at BroncoDriverMagazine.com/facebook
TRASH – Help keep the grounds and area clean. Use the Trash cans.
DAILY DRIVES – All the lead drives will gather and begin from a designated area. Please note the direction for the drive as they can become separated. Or ask for directions before the drive leaves. Feel Free to get a small group or explore some of the great Rocky mountain attractions on your own.
LOCK DOWN -The event will close to all in and out traffic during the hours posted each day. You can leave your Bronco on the field but it will not be able to get out during closed hours. More Detailed Event schedule Information will be posted July 15
Wednesday Sept 9 – EARLY BIRD BRONCOS
9 A.M. – Show Field Opens – Registration and Event tent opens 10 A.M- 7 P.M. . Vendor Set Up day 10:30 AM – DRIVE #1- 7 P.M. Show Field Closes
Thursday Sept 10 – FUN AND SUN WITH THE BRONCOS 9 A.M. Show Field Opens – Vendors and Swap Meet Open
There will be daily drives organized for: Mild Off-roading Destinations with Dust or Gravel Scenic drives on paved highways only 11 AM -FOOD TRUCKS OPEN 5:30 P.M. BRONCOLYMPICS Blindfold Obstacle Course/ Slow Crawl and more… 8 P.M. Show field Closes
Friday Sept 11 – DRIVE AND SHINE WITH THE BRONCOS
9 AM Show Field Opens -Vendors and Swap Meet Open There will be daily drives organized for: Mild Off-roading Destinations with Dust or Gravel Scenic drives on paved highways only 11 AM – FOOD TRUCKS Open 2 P.M. Kids 6 Volt Bronco Drag Races 4:30 P.M. Dinner DRIVE – A NIGHT ON THE TOWN -drive to Downtown Buena Vista and Park, shop and Eat 8 P.M. Show Field Closes
Saturday Sept 12 BRONCO CRUISE -IN
8 AM Show Field opens -Vendors and Swap Meet Open 8- 12. P.M. Bronco Cruise In – Show -N -Shine Judging 10 AM FOOD TRUCKS Open 10A M – NOON – Kids 6 Volt Bronco Show N Shine NOON – Kids Awards 11 A.M. LIVE Broadcasting from Nashville Early Bronco booth. 12:30 P.M. – RC Bronco Challenge 3 P.M. SPECIAL Presentation 3:15 Awards Begin- Sponsored By Bronco Driver Magazine 3:30 Product Raffle 5 P.M. Show Field Closes